July 4th Philadelphia Parade
July 4, 2011, Philadelphia, PA. The Sri Chinmoy Centre took part in the July 4th Parade in downtown Philadelphia with a float, marchers, singers and the World Harmony Run torch. Here is a photo story of the event also available to view on the World Harmony Run website.
Today we celebrated America's birthday Philadelphia style.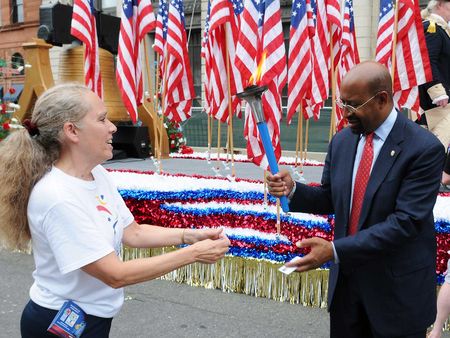 Philadelphia Mayor, Michael Nutter, held the torch and wished us well.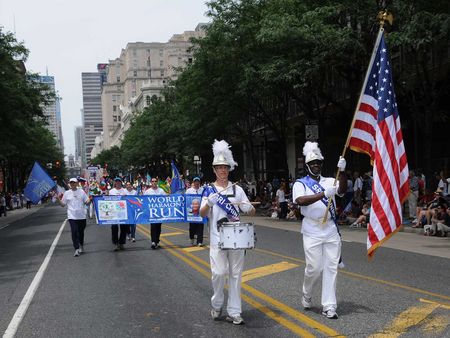 First came Khipra, our flag bearer, and Natabara our drummer.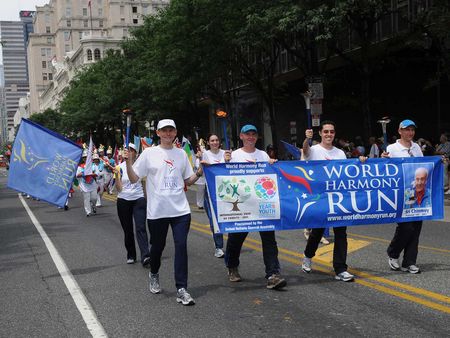 Then we had 13 World Harmony Run Torch Bearers who represented the original 13 colonies.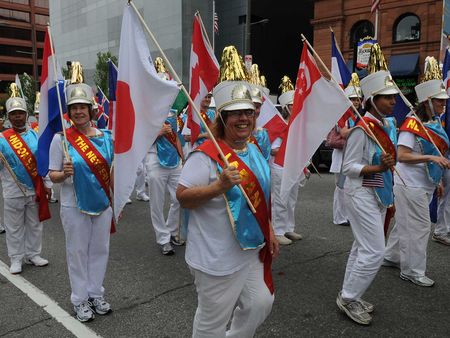 Next came flag bearers representing just some of the many nations the World Harmony Run visits each year.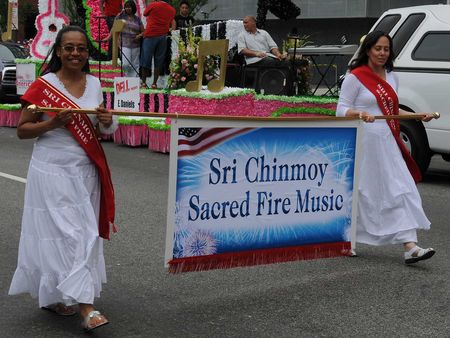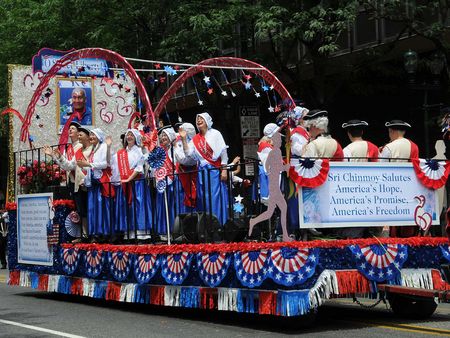 Finally came the Sacred Fire music float, complete with choir and music group performing songs composed by World Harmony Run founder Sri Chinmoy celebrating the "Spirit of America."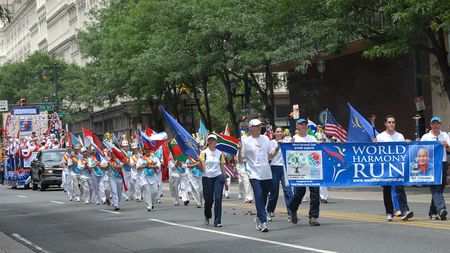 Here is the complete contingent.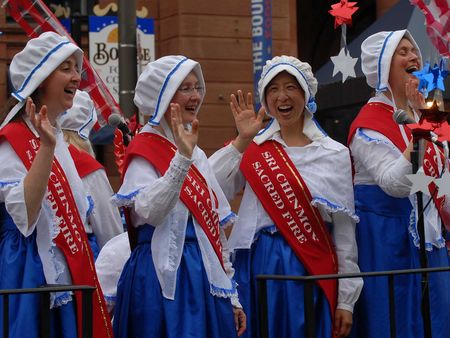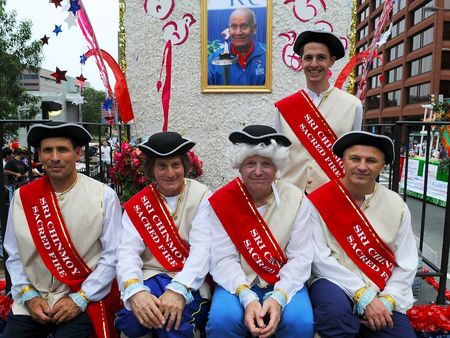 Some of the happy singers.
Along the way we made sure everyone had a chance to hold the torch.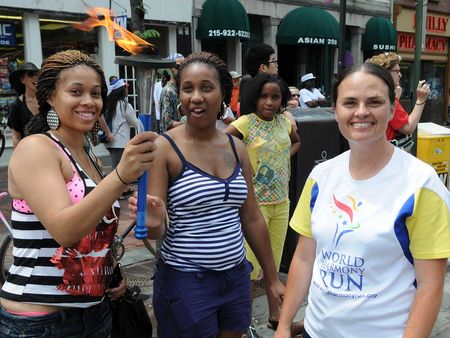 Anubha from Australia makes some new Philadephia friends.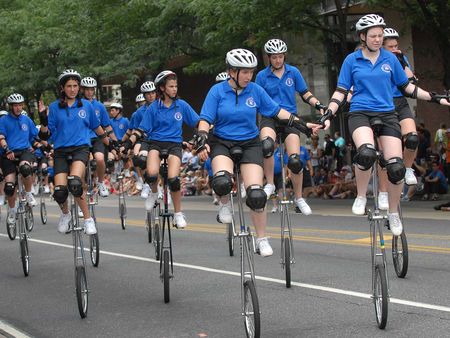 What parade is complete without unicyclists?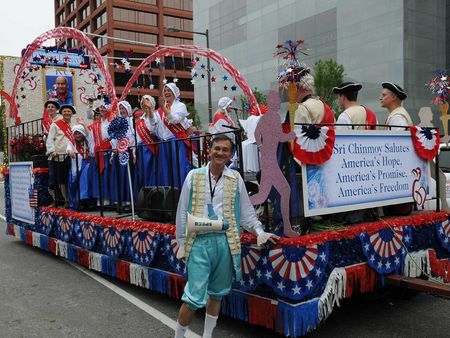 Dhurjati built the float the night before.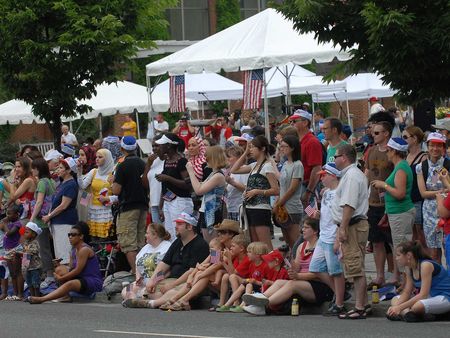 Some of the estimated 20,000 people who assembled to watch the parade.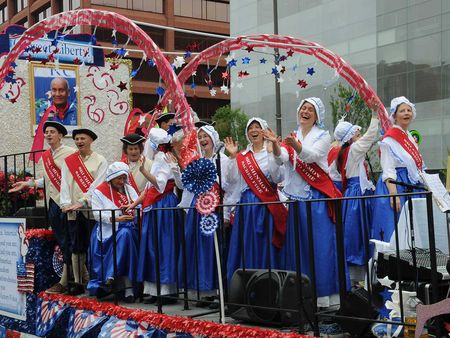 Sacred Fire singers in action.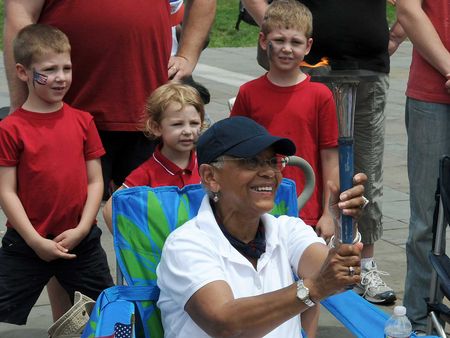 Making a wish for peace.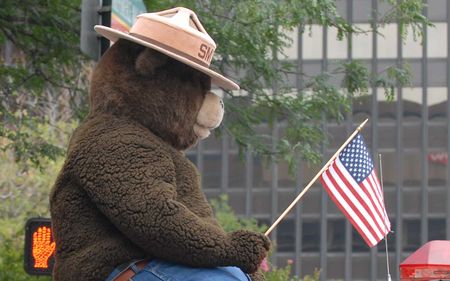 Smokey the Bear, he didn't hold the torch.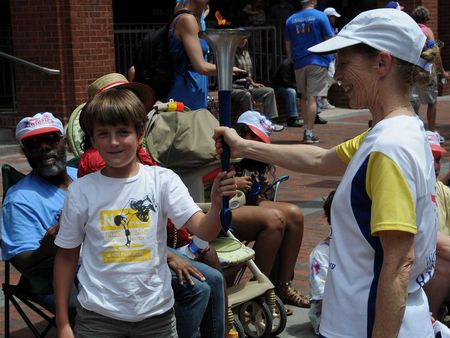 Veteran 3,100 miler race winner, Suprabha, had a great time passing the torch.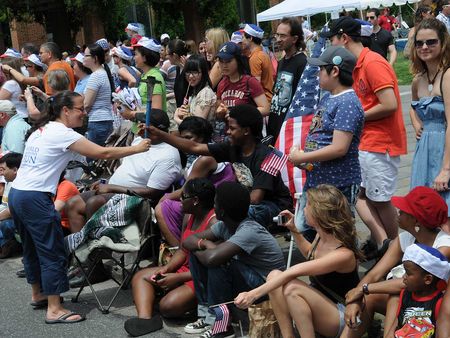 Palash celebrated her birthday, July 4th, by passing the torch.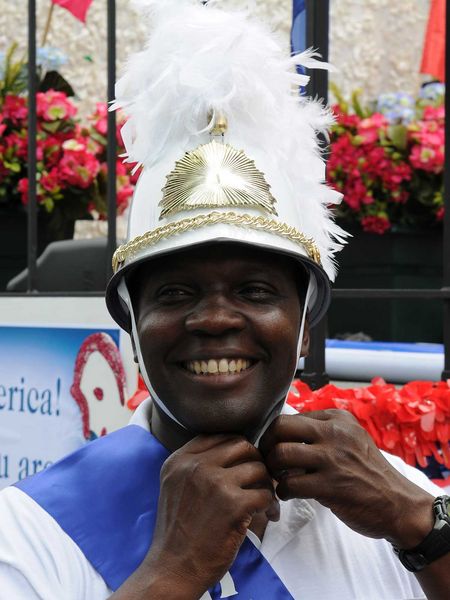 Khipra was all smiles as he saw the float he designed come into being.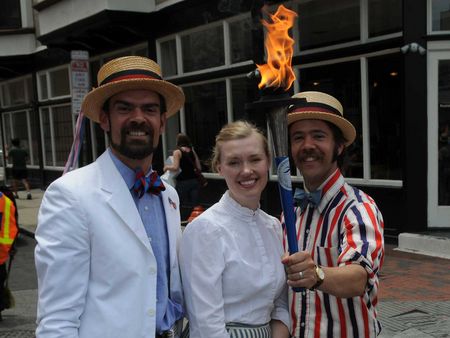 Some people enjoying the Spirit of Independence.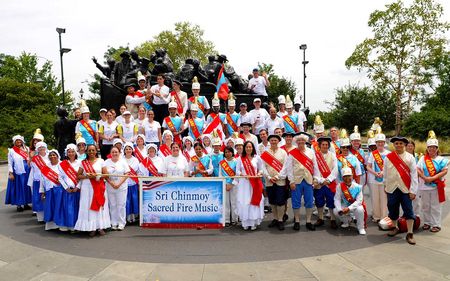 The entire crew at the finish of the parade.